FEMA Flood Determination Form
The FEMA Standard Flood Hazard Determination Form is used by Federally regulated lending institutions when making, increasing, extending, renewing or purchasing a loan for the purpose of determining whether flood insurance is required and available. The form may also be used by insurance agents, property owner, realtors and community officials for flood insurance related activities and flood zone documentation.
Now you can order your own Flood Zone Determination Form
No account or contract required
We manually research each order
No computer programs
Current FEMA Flood Map guaranteed
Never outsourced
Expert FEMA Map Analysts
Visual Flood Zone Report included
Request a manually researched FEMA Flood Zone Determination Form. A flood map specialist and/or a certified floodplain manager will manually research each property ensuring unmatched accuracy.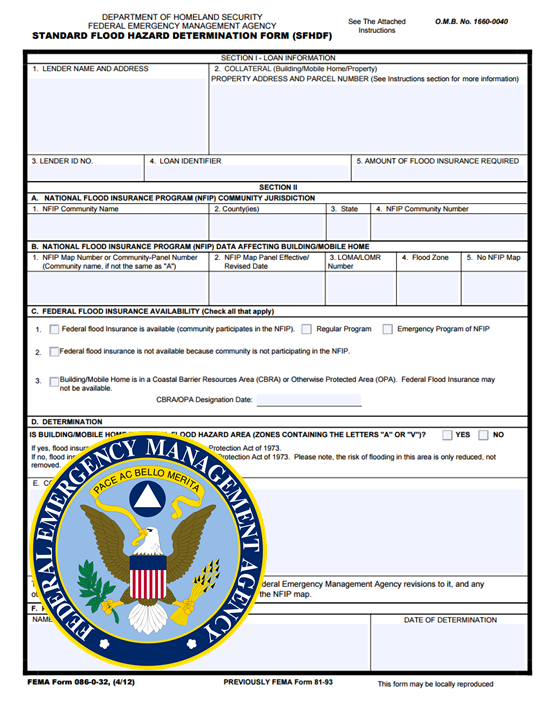 ---
Request a Determination